Reimagine In-furrow Application
SIMPAS-applied Solutions™ (SaS™) and the SIMPAS® application system are the next evolution in prescriptive application, using agronomic analyses from a variety of data sources to develop prescriptions that are precisely and variably applied in-furrow at planting. The SIMPAS system also utilizes patented hardware and an intuitive ISO-based user interface to create a closed delivery system that maximizes ROI and improves sustainability.
Nematicide

Insecticide

Fungicide

Micronutrients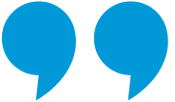 "The opportunities are endless. I can foresee dozens of products being applied this way. I really think SIMPAS is going to change the way we producers look at in-furrow application."
What Experts Say
Get Started with SIMPAS
Change the way you treat pressure areas in three simple steps.

1
Contact your crop inputs retailer to review the SaS product portfolio.

2
Work with your trusted advisor to develop prescriptions that address targeted agronomic needs.

3
Purchase SIMPAS equipment from a participating Trimble® Dealer.
Latest Updates
See what's happening with SIMPAS-applied Solutions and SIMPAS.
Evaluate Estimated Cost of a SIMPAS System
Use this calculator to learn how easily the SIMPAS system could pay for itself with prescription vs whole field applications and addressing agronomic needs where whole field application is not warranted.