Reimagine In-furrow Application
The SIMPAS® application system and SIMPAS-applied Solutions™ (SAS™) are the next evolution in prescriptive application, using agronomic analyses from a variety of data sources to develop prescriptions that are precisely and variably applied in-furrow at planting. The SIMPAS system also utilizes patented hardware and an intuitive ISO-based user interface to create a closed delivery system that maximizes ROI and improves sustainability.
Nematicide

Insecticide

Fungicide

Micronutrients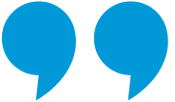 "The opportunities are endless. I can foresee dozens of products being applied this way. I really think SIMPAS is going to change the way we producers look at in-furrow application."
What Experts Say
Get Started with SIMPAS
Change the way you treat pressure areas in three simple steps.

1
Contact a SIMPAS-applied Solutions Retail Agent to review the product portfolio.

2
Work with your trusted advisor to develop prescriptions that address targeted agronomic needs.

3
Purchase SIMPAS equipment from a participating Trimble® Dealer.
Latest Updates
See what's happening with SIMPAS-applied Solutions and SIMPAS.
Evaluate Estimated Cost of a SIMPAS System
Use this calculator to estimate SIMPAS equipment costs for your operation.